REAL WORLD VR (7th session)
VR (Virtual Reality) & AR (Augmented Reality) for Gaming
Real World VR Gaming session features a line up of high-profile speakers from Unity, HTC (Vive), Zero Latency, FGMNT & Opaque Media Group.
Hear from some of the industries most respected speakers. Format includes forum, Q&A session, Unity 3D equipment & software demonstrations, Samsung Gear VR demonstrations, Google Cardboard Demonstrations, networking drinks and nibbles. Kaiju Beer specials!
Doors open at 6pm.
Speakers commence at 6.30pm.
Demonstrations commence at 8.30pm.
View footage from the Feb 21 Music VR / MR session
View footage from September VR session here
_________________________________________________________________________________________________
SPEAKERS: 6.30pm
John Sietsma from Unity

Unity is much more than a game engine. Unity is a platform offering everything you need to create successful games and engaging experiences.
John Sietsma combines a long history as a games and AR developer with a love of teaching to help people create amazing virtual experiences. He has worked on games that let people fly planes, play Rugby League, conquer kingdoms, merge the real with the virtual and compose music by waving their arms around!
John will speak and provide Unity Software demonstrations on the night.
_________________
Priscilla Harris from HTC
Pricilla will present on where HTC is at with VIVE and what is next.

_________________
Nick Wright from FGMNT

AIRBAG co-founder, Nick Wright has recently been appointed CEO of FGMNT and brings over 12 years experience to the table. After only 3 months in business, FGMNT secured $1M in funding, and landed a 3 year licensing deal with Moose Toys to develop a mobile game for their kids collectible range 'The Grossery Gang'. With The Grossery Game out to market, FGMNT continues development of a second product in collaboration with Publicis Groupe, this time for the advertising and research industries, with the aim to revolutionise client pitches and internal presentations using VR.
Nick will discuss:
AR in mobile gaming
Developing a game at full sprint
Licensing v's developing unique IP
Building a creative and dev team.
_________________
Scott Vandonkelaar & James De Colling from Zero Latency
James De Colling

James is Head of Content at Zero Latency VR, a Free Roam Virtual Reality facility ahead of the curve in creating and developing free roaming VR experiences. Zero Latency have recently opened in the US, with new sites in Boston and Philidelphia announced as the next rollout locations. James has over 18 years of game development experience, with 8 years of that working in Tokyo with some of Japan's most infamous developers, holding Lead and Art Director positions across every major console platform, handheld and mobile/tablet device mixed in with several years of CG for TVC's and Print Media before moving into VR development in 2014.
Scott VanDonKeelar

As the founder and CTO of Zero Latency, Scott designed and implemented the first multiplayer immersive virtual reality gaming center in the world, launching months before the Oculus Rift. Scott is an application developer who has broad experience working across mobile, desktop, unified communications and web based systems. Starting his career as a software developer at Unified Foods he went on to hold roles as an analyst programmer and developer in major corporations including the National Australia Bank and IBM Global Business Services. When designing Zero Latency he imagined a game that wouldn't feel like a game. Where your body is the controller and your mind believes it's real. Here the digital and real world mesh seamlessly together, to transport you inside the virtual like never before. When you move, the game moves with you. He describes the experience as pure immersive mayhem with the freedom to get up and go.
Emre Deniz from Opaque Space / Media Group
Opaque Media Group is an award-winning Melbourne based studio that specializes in an array of interactive and technology solutions within the film, games and enterprise sectors. We're internationally recognized as being among the best Virtual and Augmented reality developers and we're growing in exciting ways!
Opaque Media Group in partnership with the HTC Vive X accelerator program is establishing Opaque Space, a studio focused on delivering premium content to Virtual Reality with the flagship title Earthlight and providing a range of services to international partners – our goal is to bring space to living rooms around the world as well as support the endeavor of human spaceflight.
_________________________________________________________________________________________________
VR DEMONSTRATIONS & NETWORKING

There will be nibbles and networking opportunities after 8.30pm (post speakers). Works will be available for viewing on Samsung Gear VR, Unity demos and Google Cardboard. It's a great opportunity to get up close to some of the most influential people in the business. Loop Project Space & Bar is one of Melourne's most atmospheric and iconic venues with exceptional wine & cocktail list & a large range of craft beers.
_________________________________________________________________________________________________
TICKETS
$10
_________________________________________________________________________________________________
WIN!!!
Tickets include your chance to WIN a CARA VR & NUKE bundle worth over $8500. Brought to you by THE FOUNDRY (terms and conditions apply).
Buy a ticket to Real World VR, like Real World VR on Facebook and send in "what you think VR will look like in the next 10 years in uder 25 words or less, you can include images and video" Send your entry to entries@realworldvr.com.au for your chance to WIN:
NUKE —An award-winning node-based compositor, NUKE provides state-of-the-art tools designed to streamline day-to-day workflows and help achieve highest quality results in less time. CARA VR™—the much-anticipated new plug-in toolset for the NUKE® family of compositing, editorial and finishing products—helps you to create incredible live-action virtual reality content.
*Terms and conditions apply – see footer*
We look forward to seeing you on the night
Thank you.
Leah Bunny & Emily Harridge
We meet every second month on a Tuesday evening at Loop Project Space & Bar.
_________________________________________________________________________________________________
VIEW GALLERY
SUPPORTED BY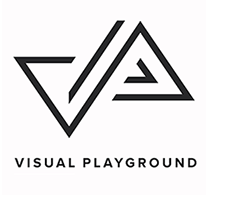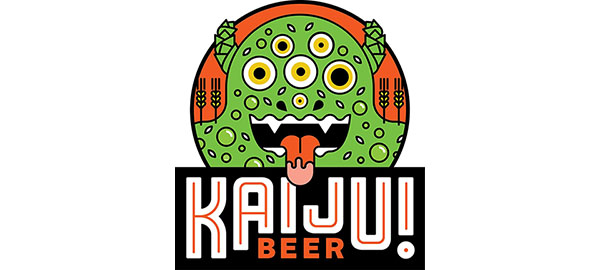 *TERMS AND CONDITIONS FOR CARA VR AND NUKE COMPETITION:
Buy a ticket to one of the Real World VR sessions; Feb 21 2017, April 18 2017, June 20 2017, like Real World VR on Facebook and send in your answer to; "What you think VR will look like in the next 10 years" to entries@realworldvr.com.au with your ticket number. The best judged entry will win 1x copy of CARA VR plugin & NUKE bundle worth £5278.50. Pricing accurate as at the 10/11/16. Entries open 01/02/2016 and close 11pm June 19 2017 AEST. Entry is open to ticket holders and attendees of the Real World VR sessions listed ONLY. Multiple entries are accepted. The winner will be announced at the Real World VR June 20 2017 event. The winner must be in attendance on the night. The winner must hold copyright of the copy, images and/or video and agree for it to be shown at the event and in future Real World VR publicity. The judges decision is final. Prizes not transferrable.